Enjoy this post? Share it with others.
Recent Posts
Categories
Monthly Archives
Dynamic Happenings First Quarter Trends in the Workforce: How Does Your Company Compare?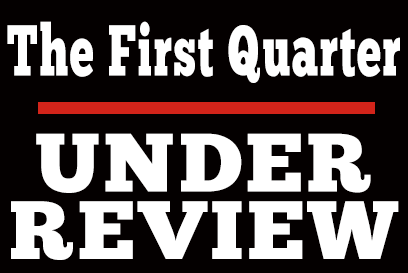 With the first quarter of the year just behind us, Dynamic Office and Accounting Solutions looks to the hiring trends predicted at the beginning of the year by notable experts with the hopes of helping our clients secure solid employees and our candidates acquire great employment opportunities . In a Forbes article by Dan Schawbel, the top hiring trends need to be given particular attention for the success of everyone. While you can read the entire article at Forbes, we found these topics most appealing:
• Honesty. More and more employees are expecting businesses to inspire honesty among their leaders. Being transparent and open with salaries and expectations are top qualities candidates want in an employer. Social media can help clients define a more honest approach to the way their business is run, instilling a genuine leadership opportunity that is highly sought after.
• Gap in skills. Truth be told, companies are finding it more difficult to hire qualified candidates because they lack the skills necessary for the particular jobs being offered. With liberal arts playing a major role in colleges, fewer candidates are being educated in the skillsets necessary to fill the current job openings. An obvious solution is for companies to work alongside colleges to align their requirements with the skills being taught at colleges to produce qualified candidates.
• Importance of smartphones. According to the Forbes report, 83% of all candidates are using their smartphones to look for jobs, a statistic that is going to increase even more next year. This is a problem for Fortune 500 Companies, with only 20% of them having a mobile friendly career site (Forbes 2015). On April 21, 2015, Google is implementing Mobilegeddon, a move aimed at increasing the ranking and search engine availability of mobile friendly sites and decreasing the ranking and search-engine availability of sites that are not mobile friendly. Companies who are serious about hiring qualified candidates need to make sure their sites are mobile friendly or they risk losing out to their competition.
• Women's roles. In 2015, more women will be in higher positions of authority, closing the earning gap that has constantly existed between men and women. Schawbel credits more women attending college, delayed adulthood, and fewer couples choosing to have children as reasons for more women taking on leadership positions.
• Retirement. With more baby boomers retiring, the struggle ensues to hold onto these workers in order to teach their younger counter parts. Major companies are losing their CEO's to retirement, a further need to keep retirees on the payroll until further measures are made to replace them with qualified candidates.
Dynamic is always looking for ways to help our candidates and clients keep informed of the hiring trends. If there is a topic or trend that you think is valuable to share, Dynamic would love to post it to our blog. Contact us today!